Fire Retardant Shirt Long Sleeve
$78.95 CAD
Our Fire Retardant Long Sleeve Shirt is a must have when working around open flame. Made with 55% Modacrylic, a fabric that contain fibers that are difficult to ignite and will self-extinguish. Not only is it fire retardant but the fabric also has resistance to chemicals and solvents, making this soft and strong shirt reliable and durable.
Below are the available bulk discount rates for each individual item when you purchase a certain amount
Buy 3 - 11
and pay only $75 CAD each
Buy 12 - 24
and pay only $71.05 CAD each
220 in stock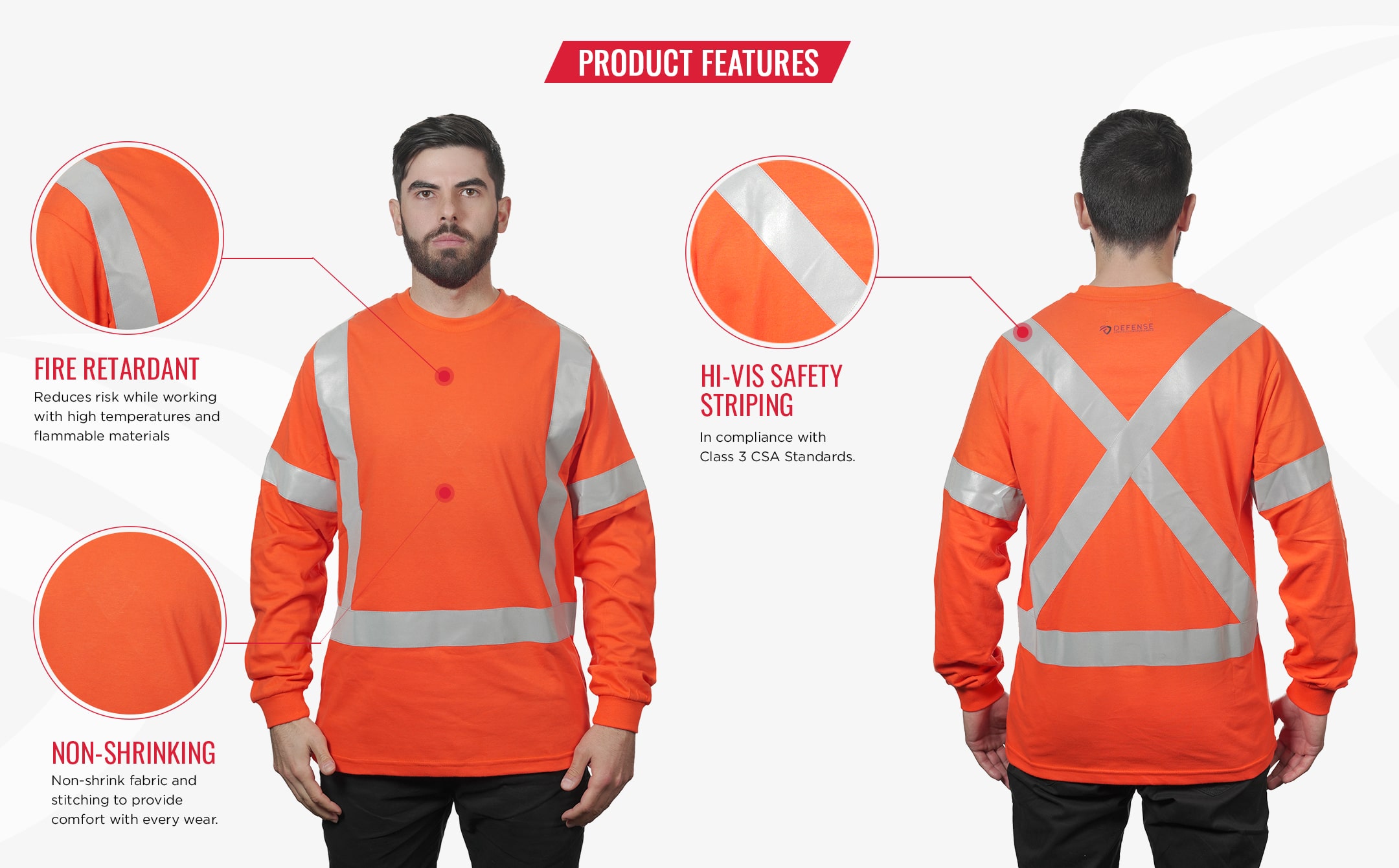 FEATURES
Non-Shrinking
Crew Neck
Long Sleeves
Safety Reflective Taping
Fire Retardant
FABRIC
55% Modacrylic and 45% Cotton.
CARE
Cold (30C)

Machine wash in cold-water.

Tumble Dry Low

Tumble dry in low-heat temperature.